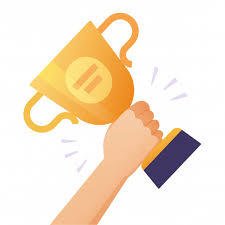 The Winners of this week's Attendance Cup (13 to 17 June 2022) are;
KS1 - Class 8
KS2 - Class 1
Whole School Attendance for last week was 89%
The winning classes will enjoy a drink and a biscuit this afternoon.
WELL DONE to all our children who received a Bronze or Silver Attendance Certificate and an Attendance Ted at the end of the Spring Term 2021/22. The children attended school EVERY DAY during the Spring Term.
LONG TOFT PRIMARY SCHOOL HAVE HIGH EXPECTATIONS OF THEIR PUPILS WITH REGARD TO ATTENDANCE AND PUNCTUALITY.
We all know that good attendance at school is a key factor in enabling our children to reach their full potential. If your child's attendance falls below 96%, we will contact you to talk about how we can work together to improve this (those odd days can add up throughout the school year and even 96% is equal to 7 days absence).
90% or less attendance classes a child as a 'Persistent Absentee'.
90% Attendance is equal to losing a month's learning (19 DAYS) for the current academic year so, if this level of absence is repeated every year, your child will miss 1 SCHOOL YEAR over their entire school career!
Of course, we do understand that children can be ill, but it is very important to call school by 9am ON THE FIRST DAY OF ABSENCE to let us know why your child is not in school. You may also send a text or email.
Taking care of our pupils is of the utmost importance to all our staff, so please remember that we will always contact you if we feel that your child is too unwell to be in school (or would benefit from medicine being brought in).
Generally, if children can get up and play, they are well enough to attend school.
If your child is a Persistent Absentee, we will ask you to provide evidence of illness (i.e. a Doctor's Certificate), otherwise any absence will be unauthorised.
AND PLEASE REMEMBER..... if you are unsure whether your child should come to school, you are always welcome to call the school office for guidance.