Parent pay
Parent pay
18 March 2016 (by admin)
The results of our Parent Survey regarding online payment of dinner money, school trips, after school clubs etc. showed us that the vast majority of parents/carers would rather pay online.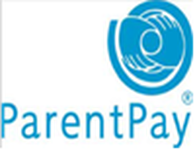 We have therefore purchased the ParentPay system. You will have already received a letter giving you instruction on how to activate your account. ALL parents/carers (including F1/nursery) are required to activate their account now whether packed lunches, paid lunches or free school meals.
Initially you will be able to pay dinner money only, however we intend all payments to be made on line by September 2016.